Currently, our primary focus is building the infrastructure and community knowledge base that will create food security and income generation through the agriculture business sector.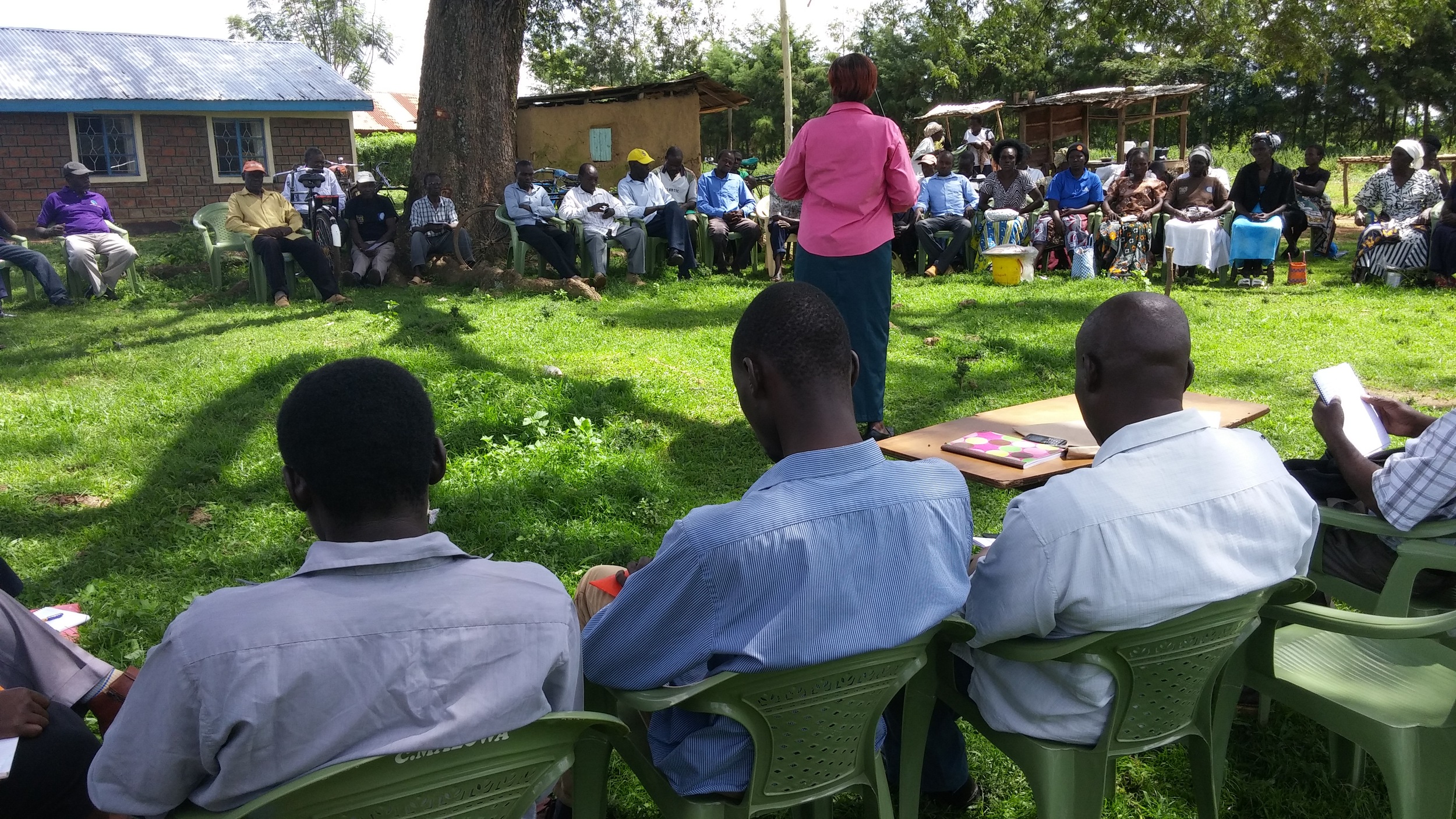 Organic Farming for Food Security
Working with the poorest imaginable, the emphasis of this program is on constructing infrastructure and community knowledge of organic agriculture and business cooperatives as a way of poverty alleviation based in economic growth.
Farmer Teachers are trained by Sasa Harambee who then transfer this knowledge to other local farmers. The aim of the Agriculture Program is to teach basic organic farming practices by growing the current 750 households of trained farmers (approx. 6,000 people) to 2000 farm households by January 2018. The primary outcomes are sustainable food security and income generation. Prior to the beginning of the Sasa Harambee program in 2008, farmers practiced farming through traditional methods; the land was sterile, dead and dying, and the farmers rarely harvested even one 90kg bag of maize. Famine and malnutrition are common with this kind of farming.
In addition to, teaching good, basic organic farming practices, Sasa Harambee also teaches farmers to raise grains such as maize and sorghum by our collaborator icipie's method of push/pull. By farming a 40m x 40m plot with push/pull methods, a farmer can raise enough maize for a family of eight year-round. Icipie's push/pull methods also produce fodder crops that generate money. This method controls striga weed and stemborer to increase yield. Since many farmers have less than three acres (and many of those have as little as an half-acre or less!) producing the staple crop on a small piece of land allows cash crops on the remaining land.

After a year, farmers in the program reach food security, have maize in storage for more than a year, have money to pay school fees and build new houses. The farmers of the organic farming program have hope that they will no longer be poor.
Irrigation
Sasa Harambee models and teaches raised bed irrigated vegetable farming. The farmer makes money because he controls when his crops are ready for market. There is an unmet need for traditional greens. Siaya County is working with Sasa Harambee to develop greater markets for traditional greens in the bigger cities. The vegetable farmers are developing a cooperative to move vegetables to a greater market.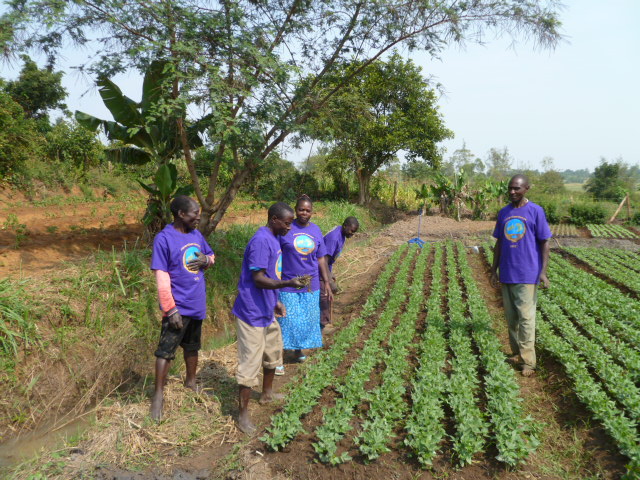 Cooperative Businesses
With diversification of crops and growing output there is a great need to develop marketing infrastructure. This is done best through cooperatives. Sasa Harambee, in collaboration with the county Agriculture Sector Development Support Project ( ASDSP), is currently providing training in business plans and marketing. As a result of this training there are budding cooperatives around spin-off markets such as poultry, traditional vegetables, haying, and marketing Tea Mbolea (an organic top dressing).
Sasa Harambee teaches the skills needed to be successful in these areas, including business and financial literacy.
These cooperatives are also an incubator for learning critical self governance skills: leadership, compromise, negotiation, and task organization.
Sasa Harambee is seeking funders to help grow these emerging cooperatives. They need a structure for grain processing and storage, retail outlets for the organic top dressing (Tea Mbolea), a grinding mill for chicken and fish feed, and brooders for chickens. To help, please click here: JOIN US.
People With Disabilities
This wholistic, community-generated and led initiative is a collaboration of services supporting people who live with disabilities. The team is made up of Sigomere Ward Community Health officers, Matibabu rehabilitation team, three area schools, and the Sasa Harambee organic agriculture team.
Sasa Harambee is seeking funding for a community census and establishing a database of all people living with disabilities in this ward (pop. 56,000). The Ministry of Health's Community Health officers, along with the Matibabu Rehabilitation Team, are training workers to identify infants with disabilities, provide nutrition education, and provide household-level palliative care of individuals living with Cerebral Palsy.
As part of this collaboration, Sasa Harambee is responsible for training families with disabled members in best agricultural practices. To do this, we are setting up demonstration farms at local schools. The result for these families will be increased food security and earning income for the much needed equipment necessary for disabled individuals. Ultimately, the goal is for people with disabilities to become self-sufficient and to reduce the occurrence of mental retardation through improved food and nutrition.

Health
(March 2016) There has been NO cholera in East Uholo during a six week epidemic. A major achievement of the East Uholo Public Health Officer and her cadre of Public Health Volunteers was to reach 100% coverage of latrines at all homesteads in East Uholo. Sasa Haraambee joined forces with these public health workers to protect all water sources. Clean water in tandem with full coverage of latrines and hygiene education will fight water borne disease.

Working closely with the Uluthe Health Dispensary that Sasa Harambee built in 2010 and is now run by the Siaya County Government, the East Uholo Public Health Officer and her cadre of Public Health volunteers and Sasa Harambee directly impact community health. Some current activities are polio immunization, malaria testing and treatment at the household level, and nutrition support for children under three.

Sasa Harambee, working hand-in-hand with the public health volunteers, is addressing both nutrition and food security to minimize mental retardation.
Hygiene
Sasa Harambee is seeking support for a cottage industry run by the CHVs to produce reusable sanitary napkins for girls. Girls commonly miss one week of school a month. This has considerable impact on their academic performance. The cost of disposable napkins is often beyond the resources of most families especially when there are multiple females in a family.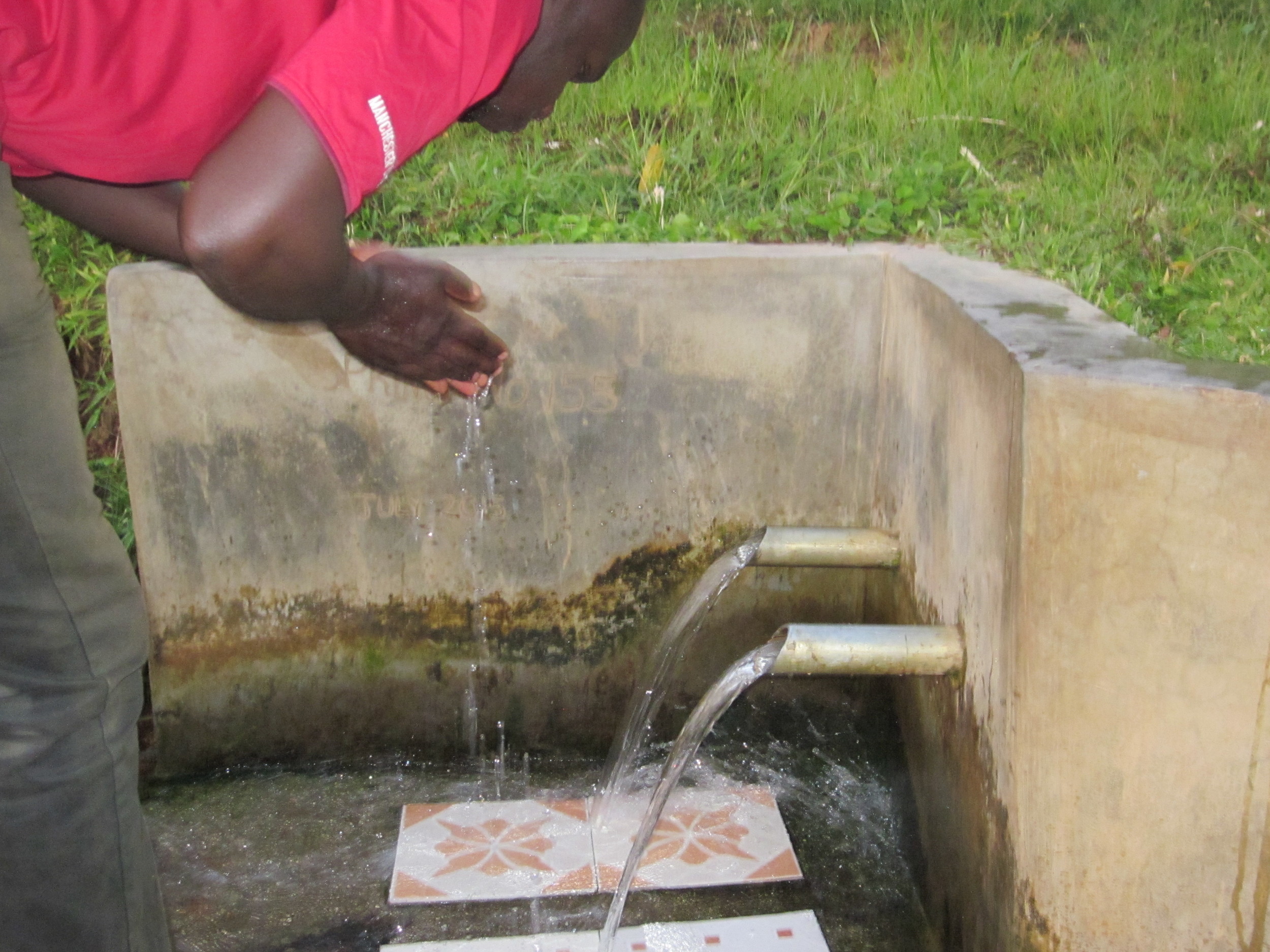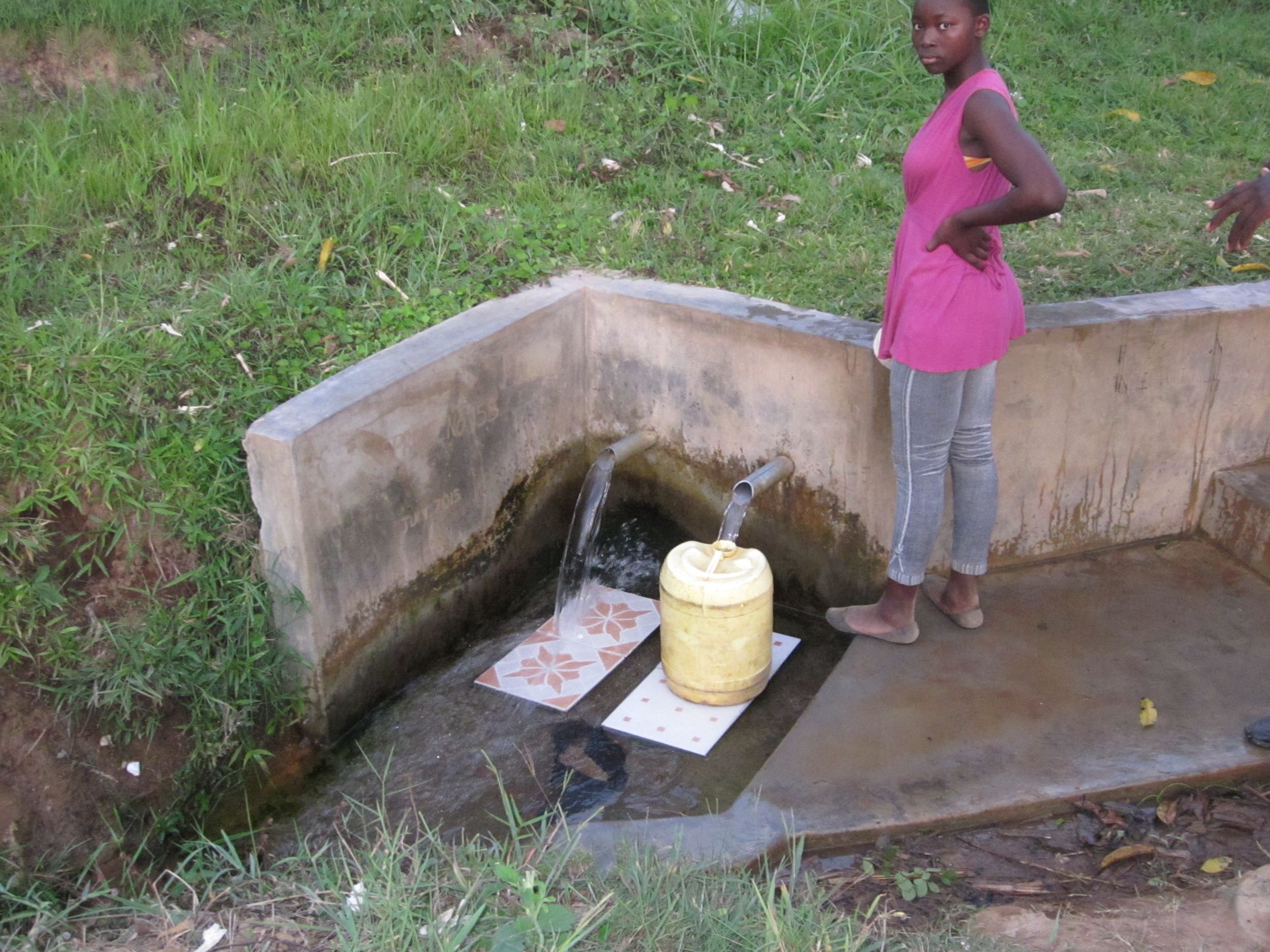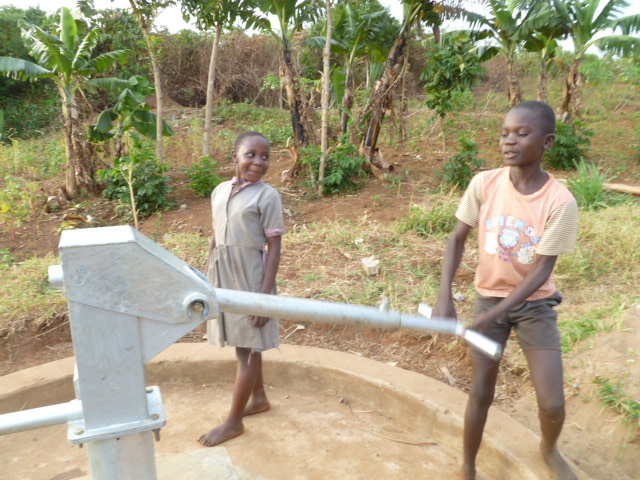 Water and Sanitation
The current clean water thrust is to work towards constructing 50 spring protections throughout the entire Sigomere Ward. Receiving a grant from Rotary International the first eleven (11) spring protections will be done from July 2016 through April 2017.
Another major push is the collection of groundwater for irrigation.
Our sanitation projects meet WHO (World Health Organization) standards.
Infrastructure
In partnership with the local community, other NGOs, and the Kenyan government, Sasa Harambee focuses on the development of sustainable and meaningful infrastructure: wells and protected springs, schools, health clinics, electricity, and sanitation blocks. The current emphasis is on developing a marketing infrastructure that includes accessible collection and storage sites for crops. Sasa Harambee is exploring community wide irrigation alternatives.